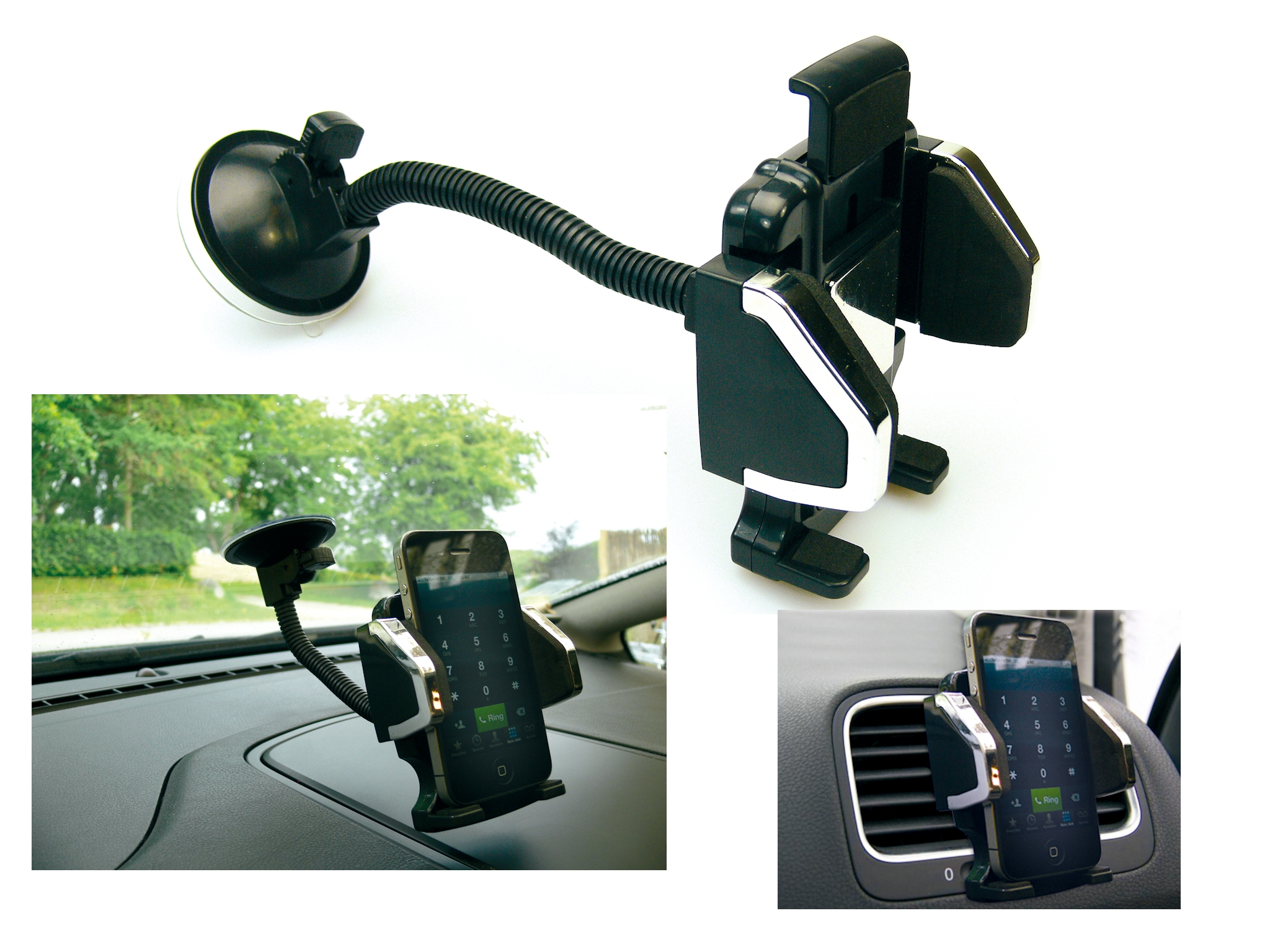 With this luxury In Car Universal Mobile Holder for Smartphone or cellphone, manipulate and visualize your phone easily in the car.
With a beautiful design, this high quality holder for Smartphone and cellphone comes equipped with a quick clamping system foam to protect your phone from scratches, which allows to operate and fix / detach the Smartphone or cellphone quickly and safely.
Its powerful suction cup, allows an effective attachment to any smooth surface. You can also set it to one of the car air vents.
Suitable for the following dimensions Smartphone or Cellphone:
Minimum width: 4.50 cm
Maximum width: 9.00 cm
Manufacturer: Sandberg
Warranty: 2 years
Delivery: within 7 days, free of charge
Shipping: Free
Buy Now for only: 24,50 eur
Note that:
During the payment process (secure), you can specify a different delivery address from the billing address.
After payment you will receive in your email, the proof of purchase
You can follow the delivery of your order through the tracking code that will be, due course, provided